Can you guess where we went this weekend by the title?
My ENTIRE side of the family got together in Gatlinburg for Easter weekend. I am talking aunts, uncles, cousins, grandparents, everyone! We had such a wonderful time. We ate good food, had great conversation, enjoyed carnival rides, and I was able to take advantage of all the "built in babysitters" and enjoy some shopping time with my sister-in-law.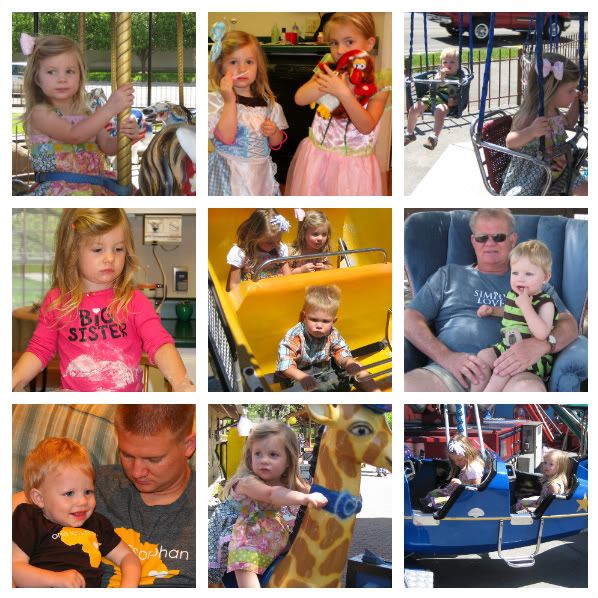 My grandparents have been married for 59 years. I am beyond blessed to have such a wonderful example of a Christian marriage.
My grandma was diagnosed with Alzheimer's several years ago. To see the way that my granddad takes care of her is so amazing. I cannot explain the love that I see when I am with them. On Friday night, my granddad called a square dance (something he has done for years). After a square dance, he always plays the Tennessee Waltz and dances with my Grandma. I loved watching them that night.
The angel said to the women, "Do not be afraid, for I know that you are looking for Jesus, who was crucified. He is not here; he has risen, just as he said. Come and see the place where he lay.
Matthew 28: 5-6
Happy Easter friends!