I really cannot get enough of our neighborhood. I don't think we will ever possibly find better neighbors. What other neighborhood do you know of that has a Redneck Olympics complete with beer can chicken and cute shirtless children? Go ahead, be jealous...because my neighborhood does!
I give you the First Annual Redneck Team Sports or F.A.R.T.S. for short. I know, it's classy.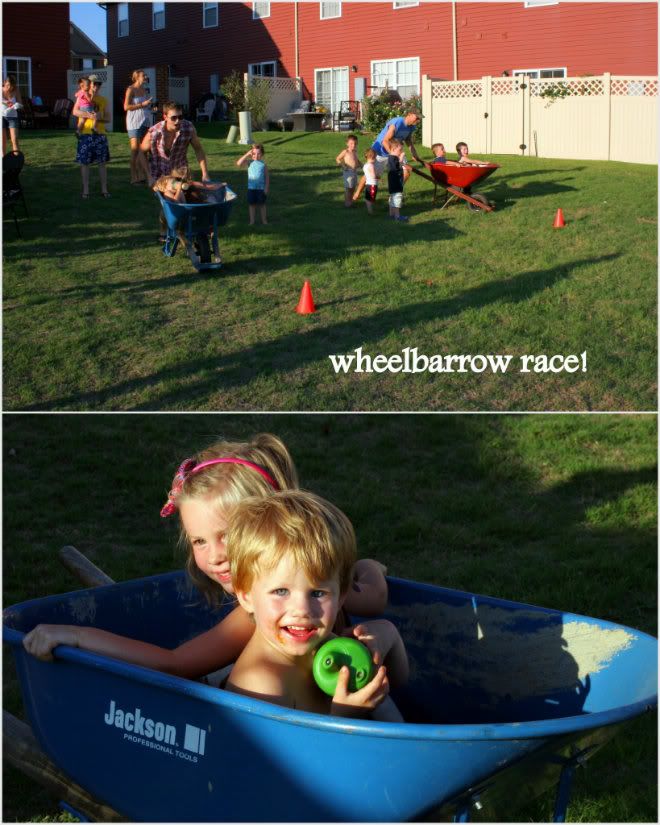 So yeah, my neighborhood is pretty awesome!