Taylor has never had a haircut (unless you count the her baby mullet, which I chopped off when she was about 3 months).
We have been wanting to cut her hair for a while, but decided to wait until she had enough to donate to
Locks of Love
. We showed her the website and talked about what she was going to do. I think she understood it about as much as any three year old could.
And today was the day. We made an appointment, I dropped Noah off at the neighbors, and we headed to the salon.
She looked so big sitting in the chair. I may or may not have teared up.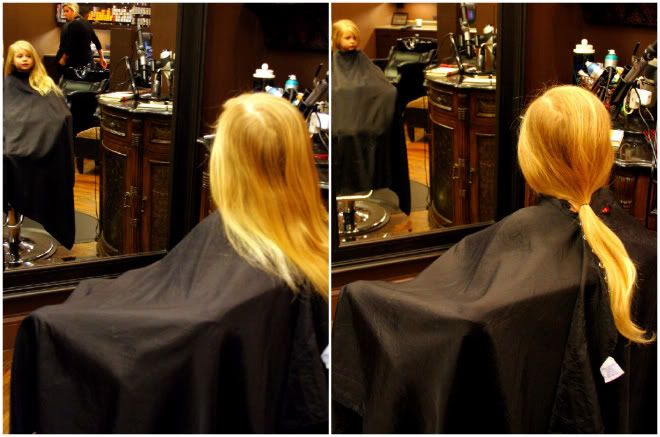 When she saw her ponytail of hair, she looked a little shocked, but that quickly wore off. Of course I chocked up a little, but that is to be expected.
I can only imagine what is going through her little head as we hand her hair to her and say "hold this and smile". She probably thought we were a nuts.
Before and After.
Pure cuteness.