We only see Mark's parents a handful a times each year. So we always jam pack our weekends when they are here. We went to an Easter market, the zoo, out to eat a couple of times, and spent plenty of time outside.
Oh, and unless you are a relative, you might think this post is a little heavy on the pictures. Consider yourself warned.

We went to an Easter market put on by our old church. We LOVED it! They made eggs to tell the kids the Easter story. And the kids got candy at each egg which was obviously an added bonus!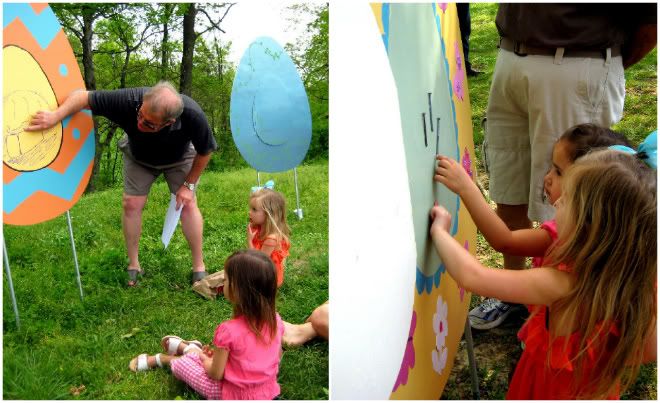 The zoo was rockin, as always!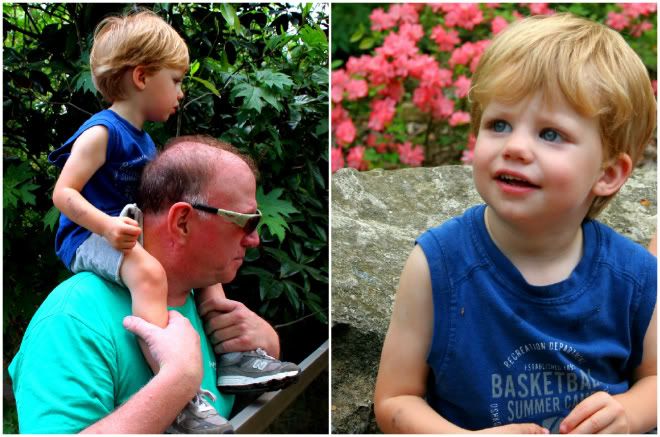 Dinotrek was some kind of awesome. Noah "roared" at all the dinos and Tay clenched on to Mark as if her life depended on it.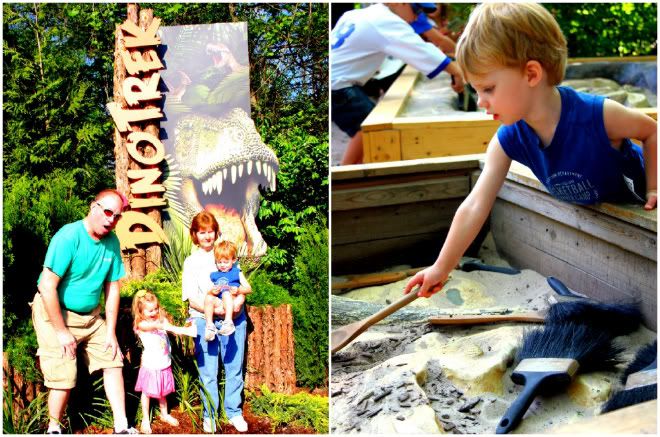 Mark's dad got a sticker at this exhibit. It said "I got a treat from a Lorikeet". Can you guess what his treat was?

Yee haw!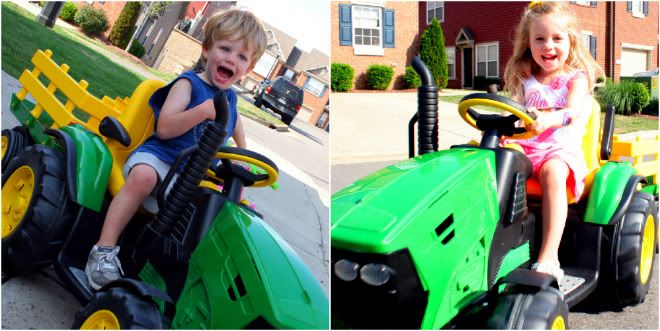 Who needs a manly tractor, when you can ride this? And check out that muscle shirt ladies, that's just how Noah rolls.