We
probably
absolutely have the best neighbors EVA! There has to be at least 40 kids 4 and under. Which means, there is always someone to play with or a mama to talk to.
We just had an Easter egg hunt and potluck for our neighborhood "in" crowd. Yeah, we are pretty cool around here.
Really we just got together with the other bazillion families who live in our neighborhood and it was AWESOME!
All the kiddos before the egg hunt.
Who's kid is that in the front throwing a temper tantrum? Seriously, where are his parents?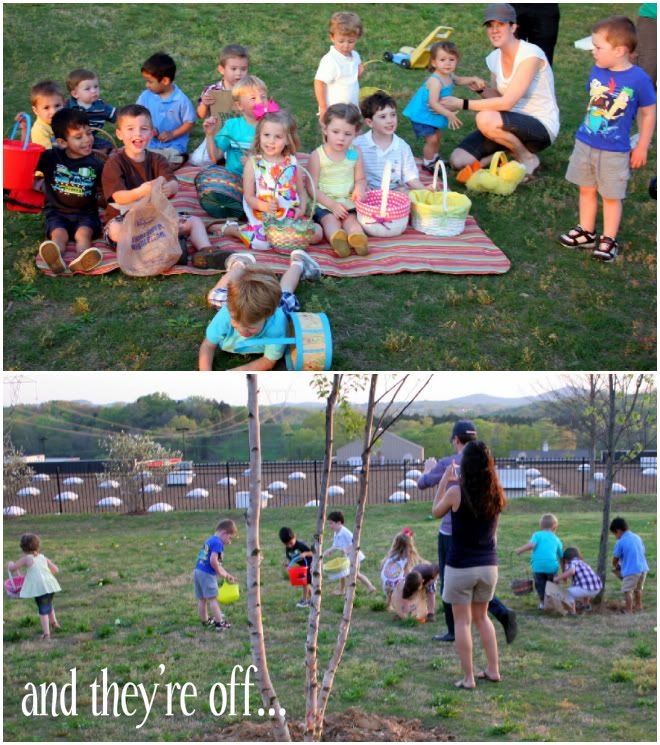 Very happy about her basketful of eggs
It did not take long for this kid to figure out what was in the eggs. He decided to forgo the egg hunt and look for jelly beans that had fallen out of the eggs and where on the ground. I could seriously just eat him up!