Today I took Tay to try out a dance class of tap, ballet, and gymnastics. The girl LOVED it. I did not get to be in the class, but I was able to sit outside and watch on a TV monitor. It was the cutest thing I have ever seen. Taylor was the youngest, so she did not always keep up, but she had fun in the process. I think dance classes might be in her future!
The only picture I took is below on the right. They has different props to dance with and one of those was a huge lolli-pop. After the class was over, I took one of her and Hailey.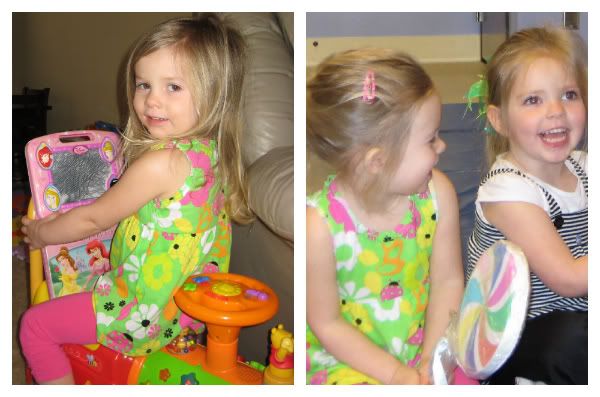 Afterwords, we went to the park for lunch and play. Taylor is getting to be much more daring, so she is not afraid to climb almost anything. Noah tried to keep up with the big kids, but he mainly just sat on the slide and occasionally tried to climb up.