I think Tay has mastered the trend of layering. Let me tell you a little about what is going on here.
Everyday Tay has "quiet time" where she theoretically stays in her room for about an hour. We just gave her full reigns to her closet where all her shoes become cars and she dresses herself in random attire.
Today she came out with not one, not two, but three pairs of britches (as we here in the south like to call them). She also managed to put an additional shirt on. Not sure how it got on or how it came off.
Oh, and the big busted lip is from a collision with Noah. Or as Tay likes to tell the story, "Noah hit her with his dino". Poor, poor girl. Always being bullied by her baby brother.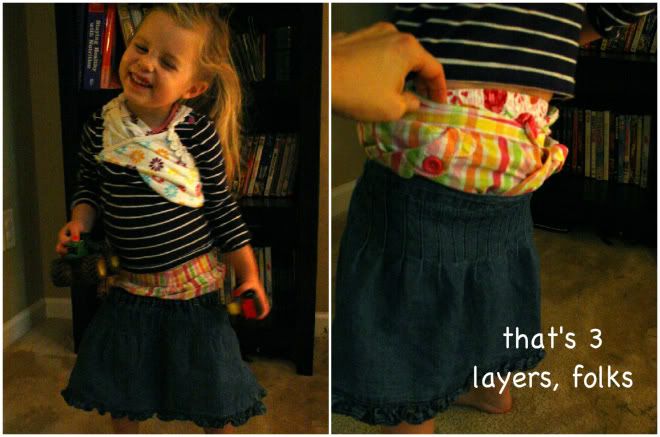 In adoption news, we are still waiting on a referral….and it will be like that for somewhere in the ballpark of 6 more months. Once we get our referral, it takes about 4 more months until we travel to Uganda. So if all goes as planned (HA, like anything ever goes as planned), we will hopefully be home with our baby by this time next year.