Let me start by saying that I LOVE Trader Joes.
We found this little gingerbread kit there for about $3. There is no way I could have made the gingerbread man, the icing, and bought decorations for anywhere near $3. AND this little kit saved me the trouble of having to make anything.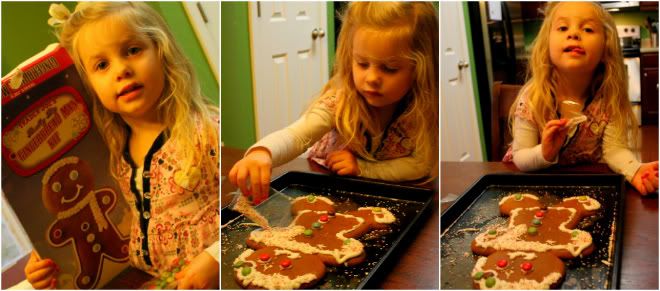 In the last picture, Tay is actually talking to the talking to the gingerbread man, or as she so cleverly named him "cookie".
Good times for a rainy Thursday afternoon.