Here are our past few days in pictures…
First, celebrating Christmas at my parent's house. Do you see the amount of matching clothing going on here? This was not even the full extent of it.
Oh, and I have to give acknowledgement for the "waiting for you sign" in the last picture. I meant to on a previous post and totally forgot. I cannot take credit for the sign, I kind of stole it from
Pitter Patter Art
. The author of that blog is much more crafty and creative than me and when I saw this idea I just loved it. I am REALLY hoping this is our last Christmas as a family of 4!
I really cannot get enough of this kid. Don't you just want to squeeze him? I know I do.
The many faces of Taylor. She was SUPER excited. I like to think it was becasue we were celebrating Jesus' birthday, but we all know the truth. Girl was just excited about her new toys.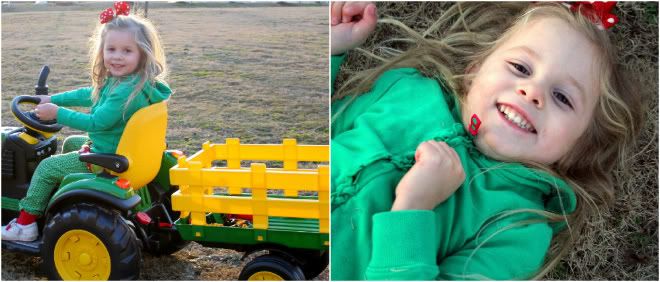 Noah went from this, to this in a matter of seconds. We decided he only likes his tractor when it's in the garage.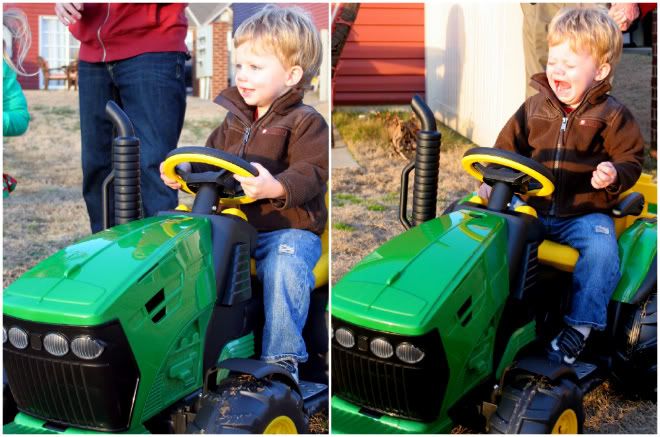 For to us a child is born, to us a son is given; and the government shall be upon his shoulder, and his name shall be called Wonderful Counselor, Mighty God, Everlasting Father, Prince of Peace. ~Isaiah 9:6
I hope you had a wonderful Christmas celebrating the birth of our Savior!