I love to sit and watch our kids. Lately, I have been noticing just how different they are. Taylor will be reading a book while Noah is climbing in the toy box. Tay will be sculpting her play-do while Noah throws rocks. Taylor will push her baby dolls around in a stroller while Noah finds random objects to use as bats.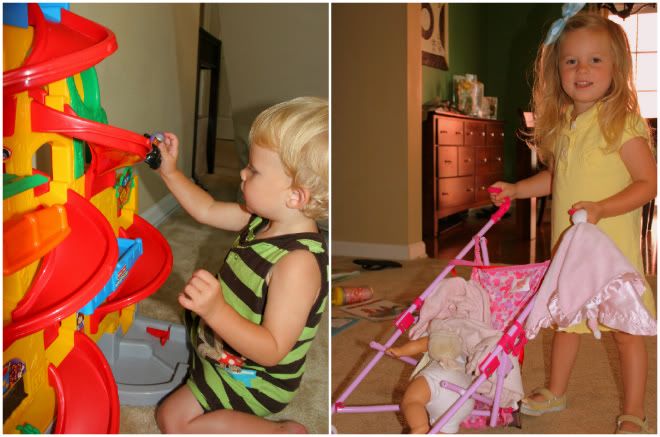 Some say that we "teach" our children what is gender appropriate. I have to disagree. For the first year of Noah's life, he was pretty much surrounded by baby dolls, princesses, and everything pink. His version of "playing" with a baby doll is hitting it against the wall. I am telling you, he was born this way.
It amazes me how God perfectly makes our children. I am praising God for my 2 kiddos and their God given characteristics.
For you created my inmost being; you knit me together in my mother's womb. I praise you because I am fearfully and wonderfully made; your works are wonderful, I know that full well. Psalm 139:13-14