Mark's brother and his family came to visit us this past weekend. You may wonder why the title is "Uncle Beavis" instead of his actual name, Chad. Well...Mark thinks that everyone should have a nickname. Chad is Beavis, his mom is Cheeseburger, and his sister is Big Mama (very sweet, I know). So as hard as I try to get Taylor to call Chad, Uncle Chad, she will only call him Uncle Beavis. And she will correct you if you try to say his name is anything else. Taylor LOVES her uncle. She had him read her stories and play with her as often as she could.
She also loves her baby cousin Walker. Taylor loved on him all weekend long. It was so cute seeing them together.
I did say all the kids....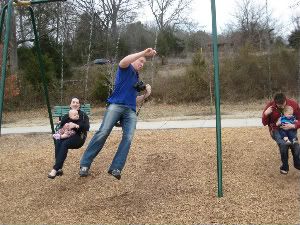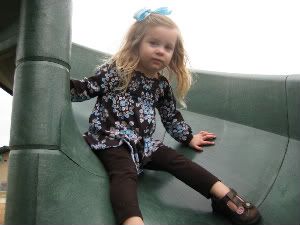 We went to downtown Nashville on Saturday. What is a trip to downtown without cowboy hats? Taylor actually found this first one and put it on. She also managed to find a pink hat box to tote around for her hat.