We had big plans to go to a Christmas tree farm and do this…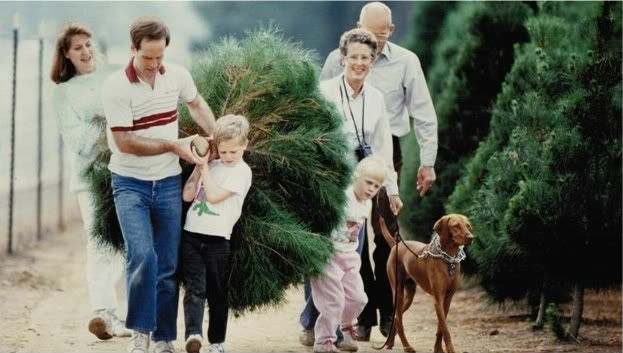 FYI, that is not us. Although
they
are rockin' some pretty awesome attire.

But it was rainy and cold, so we did this…don't you see the excitement on the kids faces?
Yep, that's Lowes. I figure the kids don't know the difference, at least this year. Besides, they had so much fun looking at all of the blow up lawn decorations. If it were up to Mark, we would have at least 3 of those in our 1/100th of an acre front yard.
Here is a fun tip I learned last year, instead of going around your Christmas tree with lights, go up and down in a zigzag pattern. It is easier, takes less time, and, in my opinion, looks much better.

And just in case we ever need a photo to embarrass Noah.
What? He wanted to dress up too. Note to self…must buy super hero costumes for Noah to play "dress up".