Me and the computer have not been friends lately. For some reason I have not been able to upload any pictures over the past 2 weeks. The longer it took to get the pictures off of the camera and on to the computer, the more I built them up in my head. You know how that goes.
Let the randomness begin…
Pumpkin painting and carving
Our neighborhood chili cook-off. I love these guys :)
I am a last minute Halloween shopper, so we took what we could find. Tay was a bee and Noah was Batman. And let me tell you, Noah was HILARIOIS! Anytime we put him down, he would just take off (surprise, surprise). The quote of the night was "there goes little Batman".
Tay also wanted to be Batman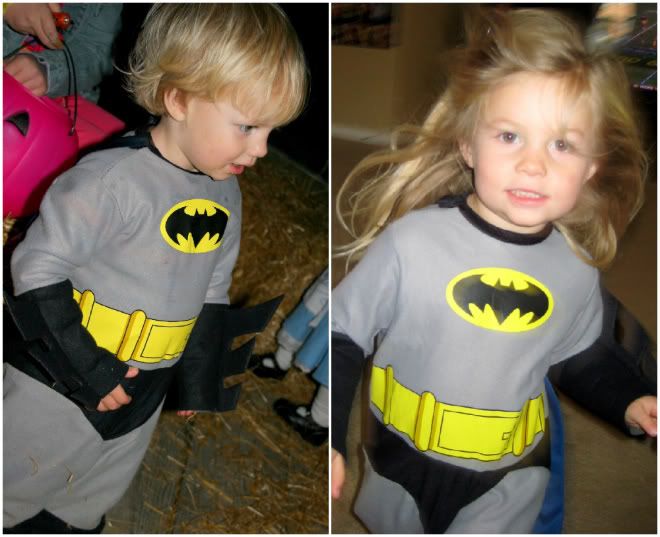 The first picture is our attempt at getting a cute picture of the kids. In the second, you will notice that Mark is a whoopie cushion. Thankfully (?) the couple who hosted the Halloween party had an extra costume...
Oh, and we found out that Noah loves golf carts :)