Most of you know this past weekend was a pretty big one for us. We had a huge benefit concert and silent auction fundraiser for our adoption.

I also planned a little somethin' somethin' for Mark on the side. Mark turned the BIG 30 earlier this month, so on Friday we had a little surprise party for him. Nothing too big, his parents came in from Ohio and my family came over. I have a hard time keeping anything from him, so I was pretty impressed with myself for keeping this a secret for the past 5 months.
Tay sort of got in to one of the cookies...according to her "I just needed to taste it".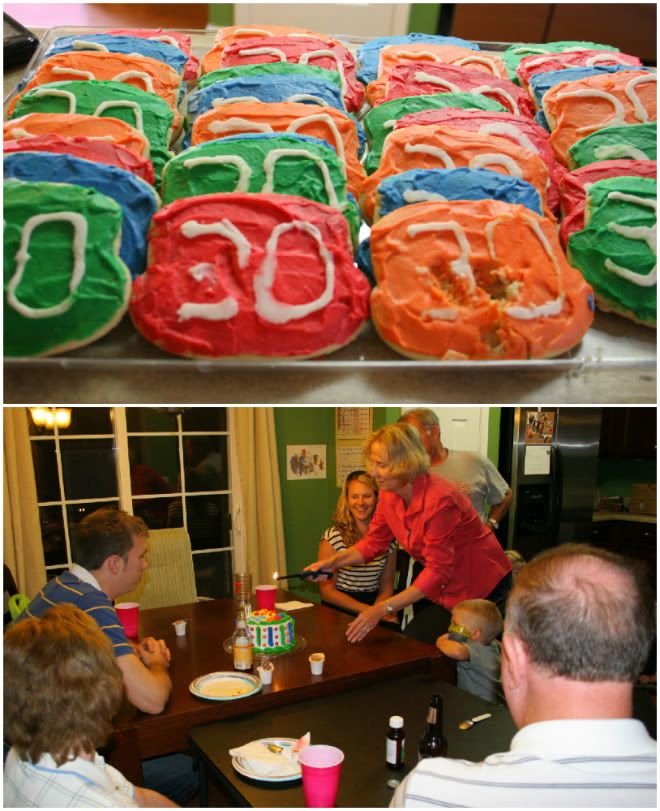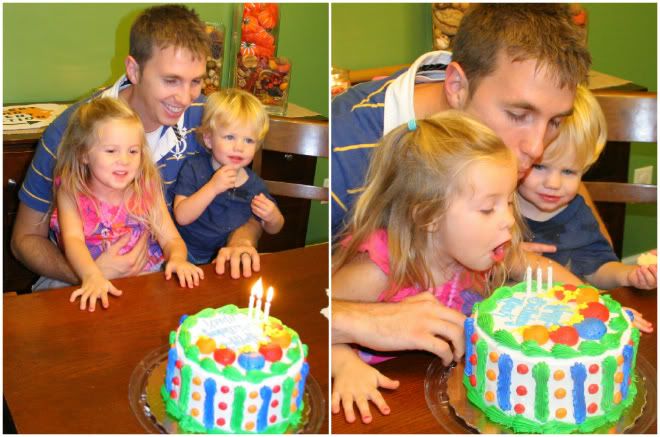 Before I give an overview of the concert…let me take you back. Over the past few weeks, Mark and I began to become discouraged about the benefit concert and silent auction. We kept talking to people who were not going to be able to make it the event. It felt like we were getting one blow after another. We both got to a pretty low place. But it took us getting there to remember the real reason we were putting on this benefit. It was not to fill up an auditorium or have an event that looked good. It was to raise money to bring our baby home and glorify God in the process. Once we came to a place where we remembered that, our expectations changed, and we were able to see all of the great things that God had already done to make this benefit a success.
The benefit was great! We don't have the final numbers yet, but we raised around $6,000!!! Praise the Lord! We could not have pulled it off without the help and support from friends and family. We are SO appreciative of all who volunteered their time and energy to help us pull this off.
We were overwhelmed with the support we felt. LOVE you guys!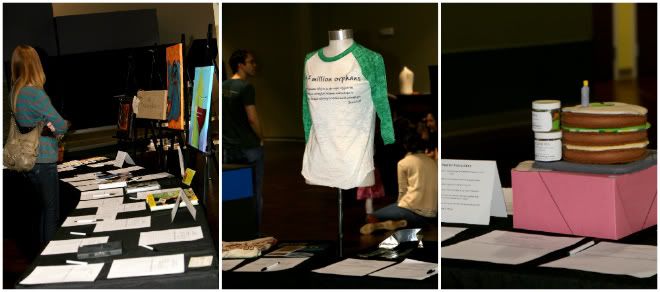 The bands were amazing!